KVPAC dba Encore Arts is a Non-Profit Arts Organization
Katy Visual and Performing Arts Center dba Encore Arts is a 501(c)(3) non-profit arts organization dedicated to the education and accessibility of Theater, Visual Arts and Music programs to children, teens, and adults since 2001. We proudly educate, nurture, inspire, challenge, surprise and empower artists and audiences in the Katy / Fulshear and surrounding communities.
Without generous grants from charitable foundations and munificent donations from local businesses and individuals, KVPAC dba Encore Arts would not be able to provide its high level of service and its extensive community programs throughout Fulshear/Katy.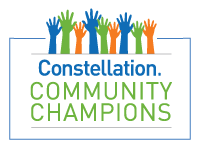 KVPAC dba Encore Arts works in conjunction with the following non-profit organizations:
Member Affiliations